HS Codes also known as the Harmonized Commodity Description and Coding System, or simply the Harmonized System, are a standardized international system to classify globally traded products. Its full name is the International Convention for Harmonized Commodity Description and Coding System (Harmonized) System, abbreviated as HS The system was first implemented in 1988 and is currently maintained by the World Customs Organization.
The HS Convention, signed in 1983, has over 205 member countries. As signatories, each country agrees to classify its HS tariff code and duty structure according to the HS Code categories.The Harmonized System is used to ease global trade by creating unified categories to classify different types of goods.Now let know more about HS code in shipping:
The Harmonized System (HS) code is a categorization system created, developed, and maintained by the World Customs Organization (WCO). The HS (Harmonized Commodity Description and Coding System) Code is a 6–10 digit number that is required for all international shipments , and the code assigned to it is internationally recognized in almost every country and is commonly used in customs to clear shipments.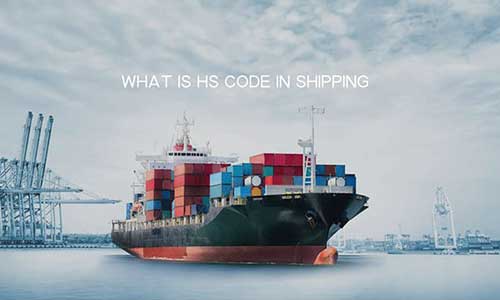 What are the applications of HS Codes?
HS code is being used by Countries' Customs authorities, different statistical agencies, market research agencies and many other government bodies, to monitor and control the import and export of various commodities through:
Transport tariffs and statistics
Collection of internal taxes
Monitoring of controlled goods
Customs tariffs
Collection of international trade statistics
Rules of country of origin
Trade negotiations
Risk assessment, information technology and compliance
Also many companies are using HS codes to calculate the total landed cost of imported products as well as identify selling and sourcing opportunities
What's the format of the HS code?
The HS code format usually consists of six digits, with more numbers indicating more information and specificity.
For example, in the case of selling cotton T-shirts, you must enter the code 61091000. The first two numbers (61) refer to the type of item it is and the way it is made (knitted clothing and accessories); 6109 indicates that it's within the knitted shirts and vests category; 610910 indicates the material used for its production: cotton.
Why is the HS code important?
The HS code identifies products internationally during exports. It's also used to calculate the duties or taxes that must be paid in customs clearance to ensure the legality of the product importation, and to collect data about export and import operations.
The HS code is a fundamental tool for international trade, making it faster, easier, and more efficient. The unequivocal signaling of the product will make the customs authorities know what exactly the package contains.
Prior to the existence of this system, exporting goods frequently ended up with issues because of language barriers, cultural differences, or the clash of two different bureaucratic systems.
Using the HS code in your international shipments isn't only mandatory, but a preventative measure that will save your online store shipping issues, costs, and time.
If you have customers in areas with a different tax system, you probably already know that the speed at which you deliver your products is key when it comes to building customer loyalty worldwide.
You don't have to think about exotic places like Bali or Barbados. The United Kingdom or the USA are some of the destinations to which you probably ship more or less regularly. One of the ways you can ensure that products pass customs control without delays or extra costs is by adding the HS code to your products.
How to find the HS-code for your shipment?
You can easily find the ITC (HS) code for your product, so you can export easily.
1.Open the DGFT website
2. Search the list provided by the Ministry of Commerce
3. Once the latest list opens, search for the relevant chapter
4. Check for correct heading, subheading and tariff item
5. Get the right HS code for your product.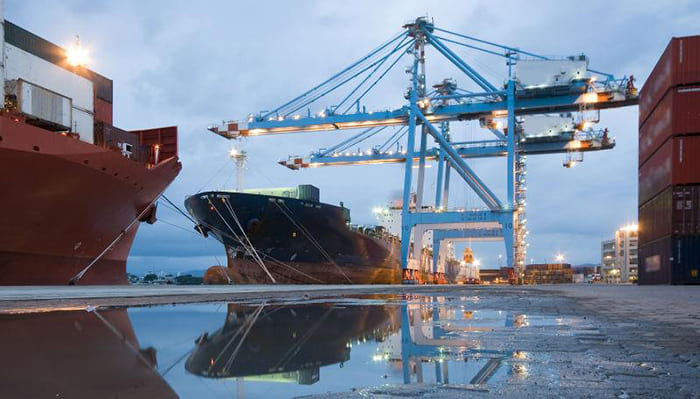 How does the HS-code work?
The HS Code system uses an internationally applied 6-digit number as the basis for local country classification. The HS consists of 5,300 article or product descriptions that appear as 'headings' and 'subheadings'. In theory, all countries using the HS agreement should classify a certain product with the same HS section, chapter, heading and subheading; though in practice conflicts can arise.
Unfortunately, not all countries apply the same HS versions, or apply the rules in an identical manner. This uncertainty, as well as the increasing complexity of products, historic ruling decisions and a lack of expertise concerning the technical aspects of a given product, combine to create complex, inconsistent and risky classification rules which can be difficult to navigate.
How do you use HS code in trade business?
Your goal is to set up a classification process using the Harmonized System Code that will be efficient, demonstrate reasonable care, and ensure you're using the lowest possible duty rate.
In taking the first step toward achieving this, you may find the below steps useful:
Break down your item's universe: begin by breaking down your item's universe into specific product groupings. This first step is critical to ensure efficiency and control for maintaining the integrity of the data.
Do your research: whether this is a product you have been selling locally for years or you're looking to globally source a new one, you should always check the rulings. Browse the web to see if there have been any changes in logic, new rulings, revocations, or regulations.
Identify product specifications: now that you have a starting point in the world of HS Code, you should be able to find the relevant information required in order to assign the best possible classification. You can now request any product specifications from your supplier.
Is HS code same for all countries?
In other words, first six digits of HS code (HTS code) are same in all countries. But countries can add additional digits to categorize and define commodities at more detailed level without modifying or changing first six digits.
Our customs and trade compliance staff are up-to-date with all aspects of customs activity and we can identify where there may be risk in your classification and optimize your classifications, taking advantage of available benefits – such as legitimate re-classification and reduced duty rates – and duty suspensions.
Got Your Code?